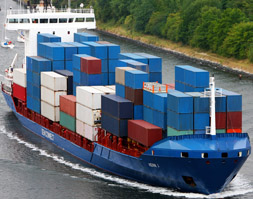 SAMSKIP Sea Connect is operator of Container Feeder and Short Sea services. The Company operates high ­ frequency services between Europe major ports . The Company is continuously improving service standards.
Several leading Deep Sea Lines use our service to/ from Hamburg and
Rotterdam and we are very proud to have their containers on board.

Also shippers owned equipment is accepted and in addition the line provides
Shippers and Forwarders with the Liner Owned containers (fm 20ft to 45ft
HCPW, 40 HCRF) on request.